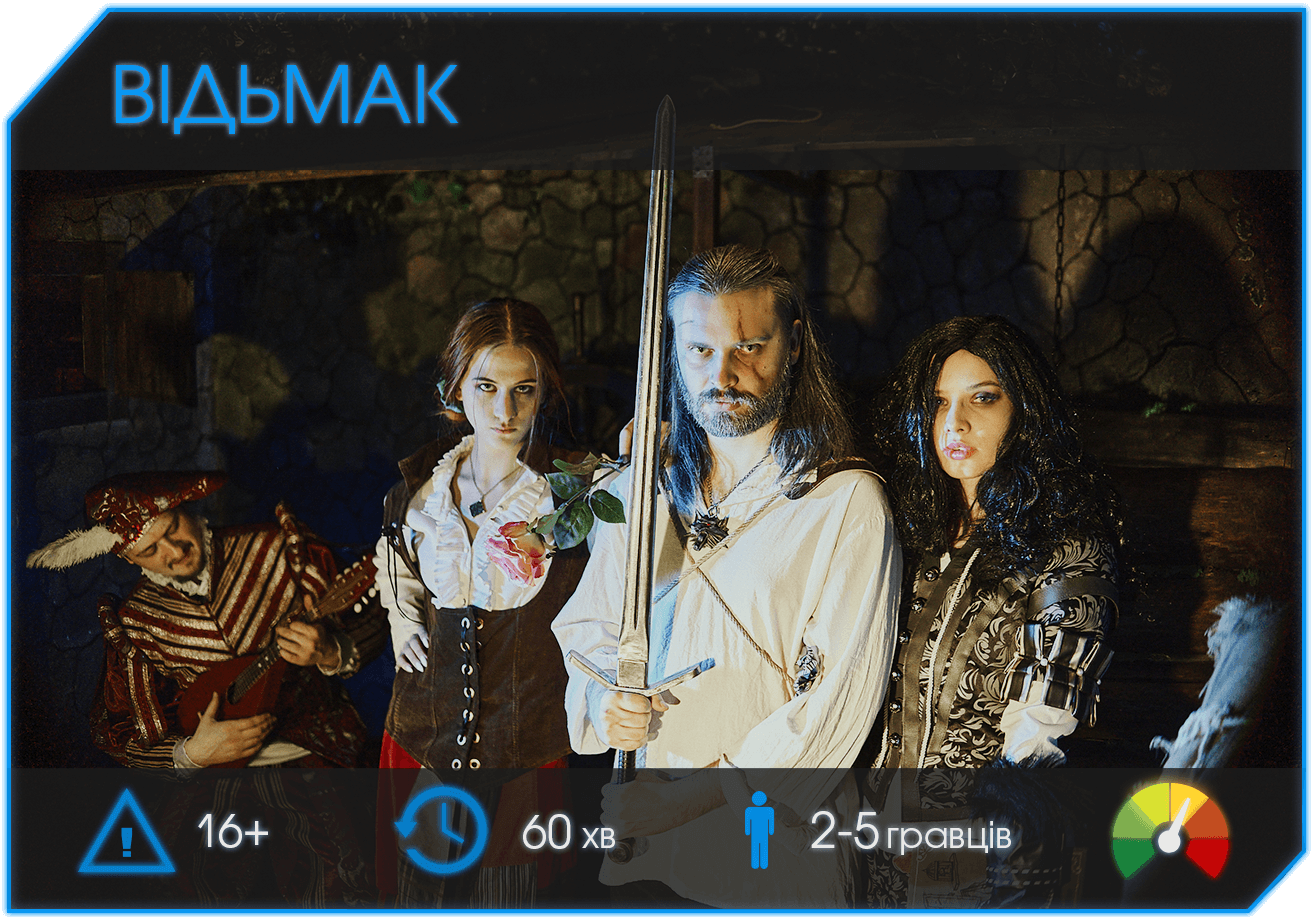 Fantasy Escape Room based on a series of video games, as well as the saga of the same name by Andrzej Sapkowski "The Witcher". You'll feel like a real witcher, using weapons, magic signs and witcher instincts. Many secrets and obstacles await you on the way, so do not forget to call your faithful friends, witchers and witches, for help.
Action-adventure Escape Room, based on the legendary video game series Tomb Raider. The script and non-standard puzzles are developed taking into account the style and atmosphere of Lara Croft breathtaking adventures. This time you and Lara go to the heart of the jungle of central Mexico to find out what the walls of the Mayan Temple of the Inscriptions hold. But the path didn't turn out to be quite what you expected…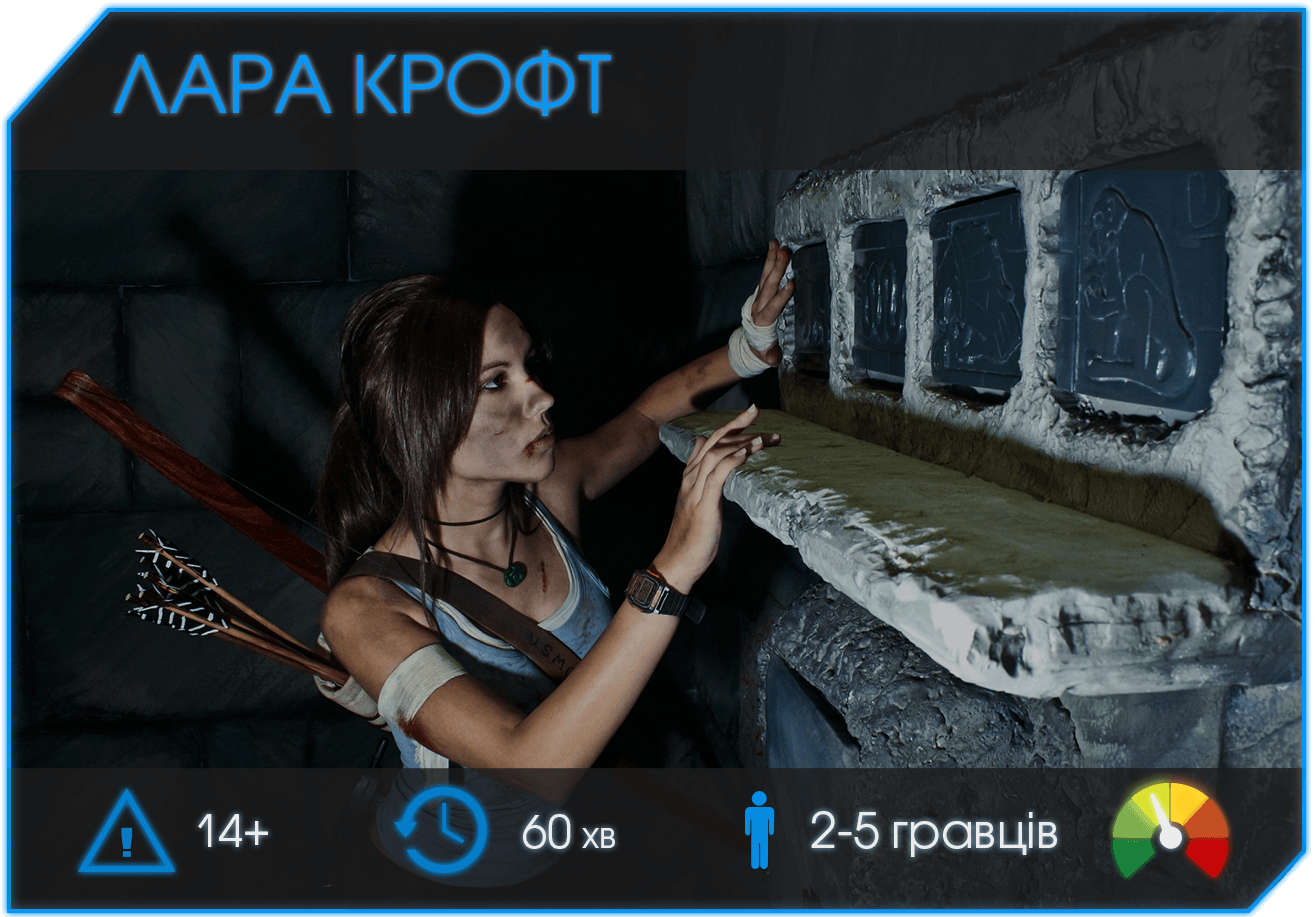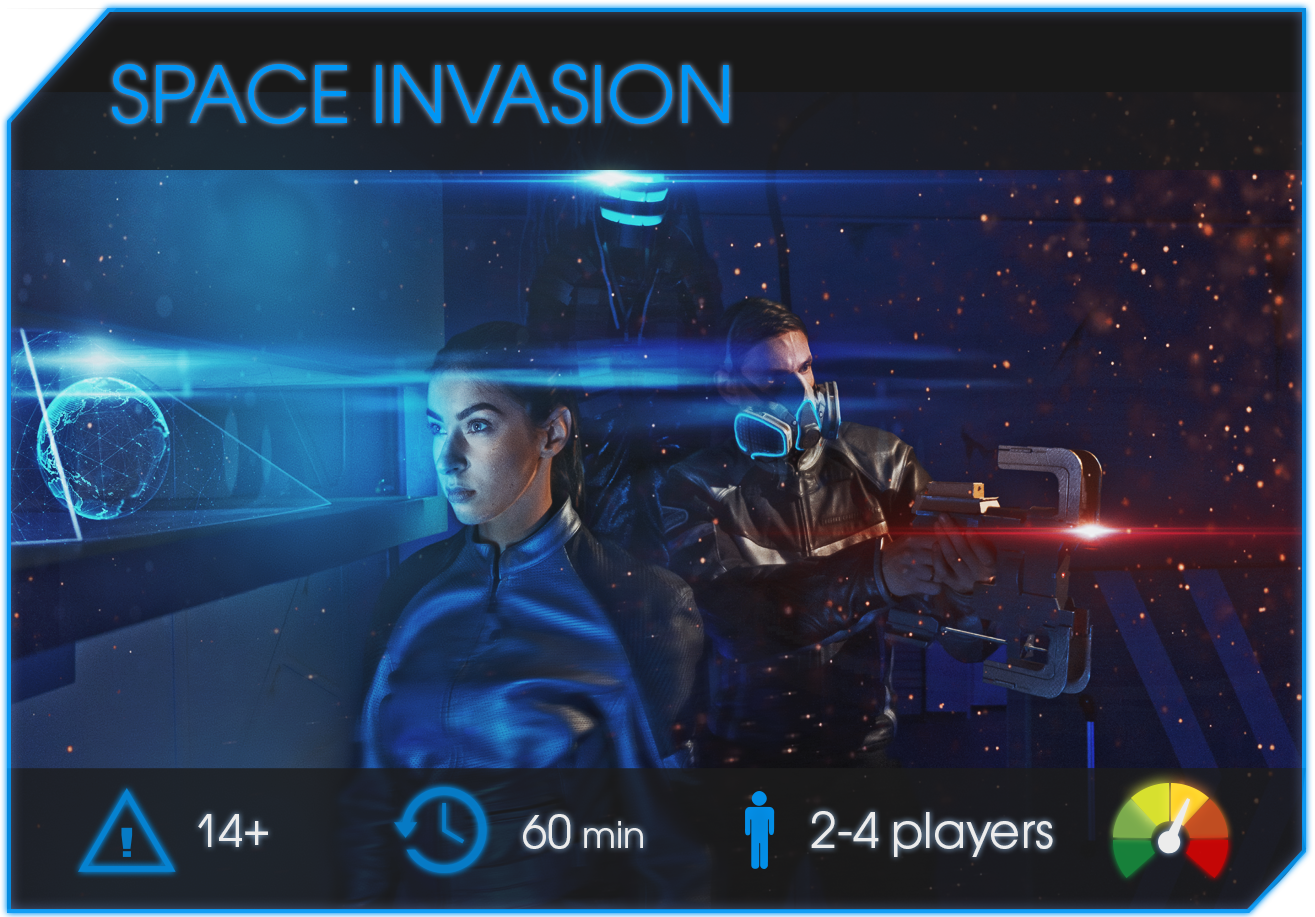 Sci-fi Escape Room the script is based on one of the best sci-fi video games Dead Space. You are a group of astronauts who enter the Flight Deck of the spaceship USG Ishimura. You need to investigate causes of the spaceship breakdown and restore radio communication with the Earth. But during the mission something went wrong…
Perfect For
Wow! The escape room has very game-like experience. I thought I really was on the board of the USG Ishimura.
Yesterday went to the escape room. It turned out to be not that horror. Some puzzles were too easy. Overall it was ok.
Very intense atmosphere. Background music and scenery create thrilling experience. Emotions run high.
Escape Room in Kiev is an immersion into a new atmosphere
Do you like to have fun? Then Escape Rooms is exactly what you need. Quest Land company has opened Escape Rooms in Kiev based on popular video games! Such a creatively different distraction is perfect for friends, colleges and family. Escape Rooms are on everyone's lips for a while now. Therefore, it's hard to find a person who hasn't heard a thing about them. Once you come inside our Escape Room you'll be amazed and blown away! You will open a different reality that you will enjoy.
Escape Room: what is it?
Escape Room is an intellectual game, during which it is necessary to get out of the locked room. It requires logical thinking, alertness, intuition and a good mood. Young and active people enjoy such type of activity. Each Escape Room player looks for clues and solve puzzles. When tasks are successfully completed, a team wins. Players manage to find a way out of the room within a certain time.
If you are looking for a place to go on weekends in Kiev, visit us! We already have opened two fascinating Escape Rooms that are new for Ukrainians.
Space invasion is a thrilling science fiction game that takes place aboard a giant spaceship.
Lara Croft is another action Escape Room. It evolves elements of a classic Escape Room and adventurous spirit.
Having visited our Escape Room, you will get a great deal of pleasure and relax from everyday worries and routines. We carefully worked the details and thought through all factors. That is why our players completely immerse into unusual atmosphere and focus on the task. To do that we use sound effects and holograms, according to patented American technology. The most realistic atmosphere sets in the closed room that corresponds to the story!
What are the advantages of Quest Land Escape Rooms?
Escape Room in Kiev is a great opportunity to recharge positive energy and test your thinking abilities. Quest Land company has made a real breakthrough in this kind of entertainment. It lies in the fact that Escape Rooms are presented in two language versions: Russian and English. The second option is relevant for tourists and people who have an intermediate or advanced level of a foreign language. Also English learners benefit from this game. They improve their knowledge skills and gain experience.
What are the main distinctions of our Escape Rooms? Let's highlight the key points:
great setting - the scenery correspond to the plot. That's why players feel like the main characters in the universe.
modernity - each of our Escape Room in Kiev is created on basis of actual trends. It does not have old locks, hackneyed puzzles, chess. To escape the room you need to solve high-tech puzzles.
high quality - English Escape Room versions are developed by native speakers;
complete immersion – during the adventure, sound and musical effects will not allow you to doubt that all this is a reality, not a game. You will not find this in any other company.
Escape Room in Kiev is an unforgettable journey to another reality. So travel with our company! Each our Escapee Room has its own story. It's entertaining and unusual. So during the game players have an adrenaline rush and huge interest.  
New Escape Rooms are fun for everyone who wants to escape from life routine! This is an excellent solution for a group of friends and work colleagues who want to spend time in an informal setting.
We invite residents and guests of the city to visit an Escape Room in Kiev. We have games of different level of difficulty. The choice depends on the wishes and skills of visitors. For your convenience, the site provides an Escape Room booking system and a "Call Back" function! Use it and become a member of an amazing game!